Here is a page where I make recipes from the Wasteland! It might only be this one!
I got drunk the other night and bought all the ingredients for a Caravan Lunch. Or as close as I could manage in this non-post apocalyptic world. As you blog-readers know, I fucking love Caravan Lunches. I get excited when I manage to get all the ingredients together and head directly to a campfire. I DON'T EVEN CARE WHAT THEY DO FOR MY HEALTH OR ANYTHING. I JUST LOVE MAKING THEM.
I love cooking in this game and I cannot even explain way. Let me play a scene for you:
Me: (finding all the ingredients for trail mix in a single bag) OH FUCK YES! GONNA MAKE TRAIL MIX!
Husband: What does Trail Mix do?
Me: Um..it's…Trail Mix? I don't fucking know. TRAIL MIX BITCHES!
So the Fallout recipe calls for InstaMash, Cram, Pork N Beans, and a lunchbox.
Well fuck that lunch box, but I did get some instant mashed potatoes, Spam, and pork n beans!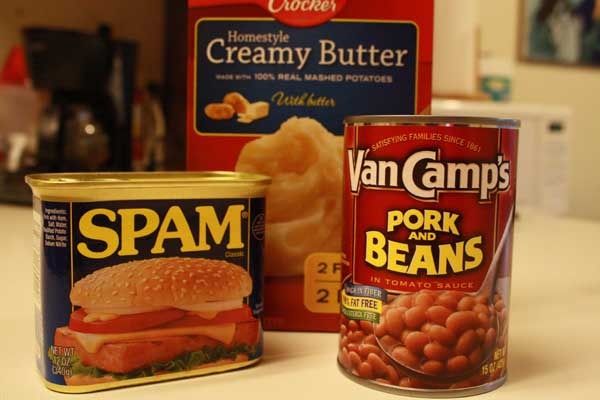 And a "nuka cola" to wash it down with.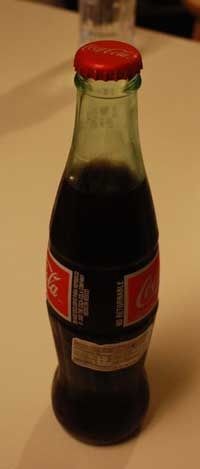 Aaaaaand it wouldn't be a Wasteland post from me if there wasn't also some whiskey, right?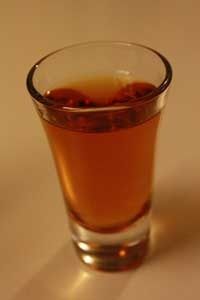 I started by chopping up the Spam and heating it up in a dish with the pork n beans.
In a pot on the stove, I cooked up the instant mashed potatoes.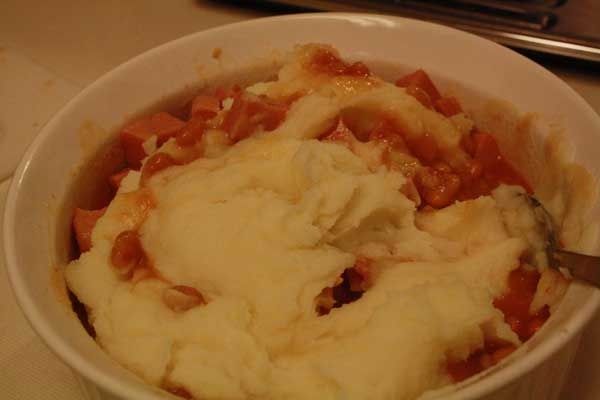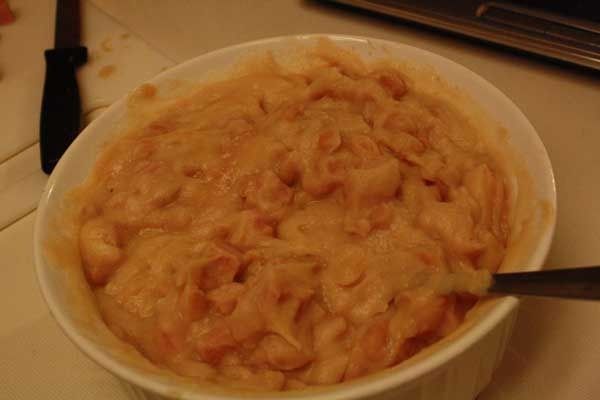 Oooooh man. Okay wait hold on. I need the whiskey first.
After downing my shot of whiskey, I dig in to my homemade Caravan Lunch.
Oh. My. God.
GO. GO GATHER UP ALL YOUR CAPS AND MAKE THIS SHIT RIGHT FUCKING NOW.
Maybe it's because I'm so drunk, but holy shit this is delicious. I could barely contain myself eating this. I want to make this for my family at Christmas. I want to take this to potlucks. Holy shit.
I am ready for this to be the world.
Because it is fucking delicious.
I don't know what in the recipe list I could possible make next, but I don't think it could ever top this miracle food.